Our Team
Pastors and Staff of FBC
Lead Pastor: Brent Sloan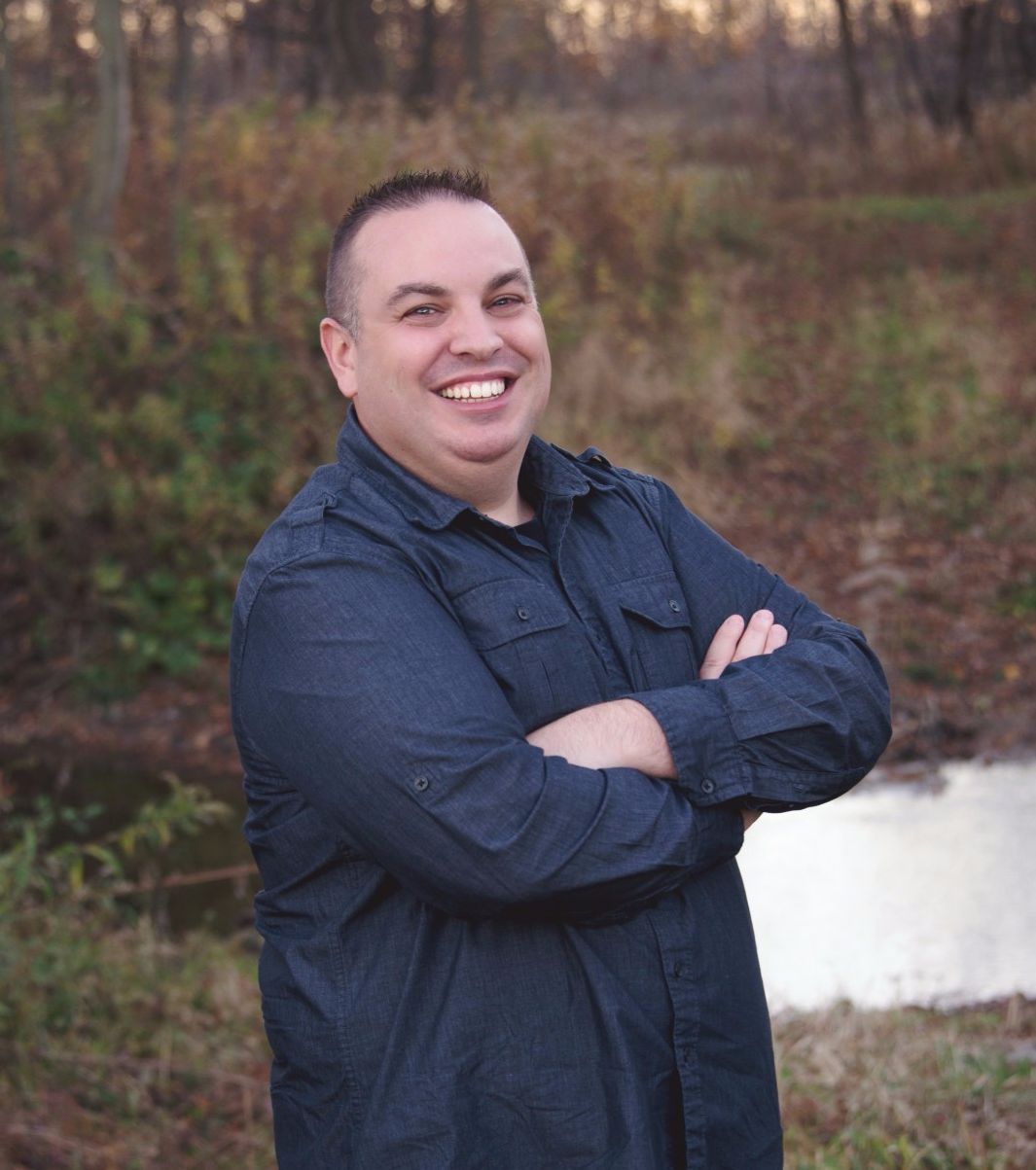 -Pastor Brent was born and raised in Lima, Ohio. He attended Bethel College where he graduated with a B.A. in Youth Ministries. In 2007 he married the woman of his dreams, Kara, and together they have 5 beautiful children: Riley (8), Brogan (6), Braxton (Heaven), Grady (4), and Oakley (2). Pastor Brent got his start at FBC as the Youth Pastor. He served in this role for just shy of 4 years. In November of 2014, he started in his new role as the Lead Pastor. He loves spending time with his wife and kids, enjoys watching movies, playing sports, and can't forget to mention he's a BIG Ohio State Buckeye fan! O-H-
---
Associate Pastor of Student Ministries & Worship: Bradley McCarty
-Bradley has spent the last 20 years serving churches in Indiana and Ohio. The son of a preacher, he attended Indiana and Manchester Universities. In August of 2014, Bradley and his family joined FBC. He and his wife, Amy, have been married for 18 years. He will tell you it has been the best three months of his life (youth pastors have a rare sense of humor). They have three children: Elijah (13), Mayah (11), and Micah (3). Bradley has a passion for worship and seeing youth develop a personal relationship with Christ as they discover their gifts and talents as the church of today. He is excited to be a part of the challenge and call of FBC as we Pursue God and Pursue People!
---
Church Secretary: Mary McCann
-Mary began as Church secretary in January 2012. She started attending FBC more than 35 years ago with her high school friend, Mike McCann, whose father was the pastor then. Mike & Mary married in 1981 and have three grown sons, one daughter-in-law, and three grandchildren. The flexibility of working part-time has allowed her to continue her education. She will soon receive her Office Assistant Certificate from Northwest State Community College. In her spare time she likes to crochet and spend time with her family. "I am blessed to be in a job that I throughly enjoy. From greeting people as they come into the office, answering the phone, printing bulletins and assisting the pastors, it is my desire to encourage and love others as Christ loves us."
---
Janitors: Dave & Marie Burch
-Dave and Marie were married at FBC on November 16, 1985 and have two children: Austin and Ashley. They began their work together as our janitorial staff in February 2010. Dave's hobbies include his 1954 Pontiac Star Chief, antiques, old coins, gardening, and their dogs. Marie's hobbies include the ocean, traveling, being outside, her family, and their dogs as well.
---
Office hours:
Monday - Thursday, 9am-3pm