Summer Break Dirty Jobs
June 13, 2016
Summer Break 2016 Promotion
ages 4 to entering 5th grade
Come check out Dirty Jobs at Day in the Park, June 25 from 3:30-5:30. We will be hanging out in the grassy area in front of the Armory in the Recreation Park. Join us for kids' races, games, prizes, and fun!!!
Warning: Be prepared to get wet!
Then attend..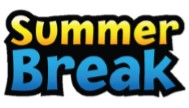 Summer Break 2016 July 18-July 21
6:00pm-8:00pm "Dirty Jobs"
For online registration and more information go to the Summer Break 2016 Facebook page
This Community Vacation Bible School will be held in the grassy area between Assembly of God and Wesley Methodist.
Blog Archive
Related Topics
« Back to Blog